LeBron James
I didn't so much think I needed to address the shooting need. What we needed was somebody who could come in and play the two-three (shooting guard-small forward) spot. If he could've been a pure shooter, great. But if not, we still needed somebody to give us minutes there. I like the guys we've got.
Joe Dumars
I don't hate anyone, at least not for more than 48 minutes, barring overtime.
Charles Barkley
We are in the business of kicking butt and business is very, very good.
Mike Krzyzewski
There may be people that have more talent than you, but there's no excuse for anyone to work harder than you do.
Larry Bird
Ask not what your teammates can do for you. Ask what you can do for your teammates.
Magic Johnson
My greatest gift that I have in life is basketball.
Isiah Thomas
Just play. Have fun. Enjoy the game.
Michael Jordan
Charles and I go back since college. None of us thought this would happen, we just wanted to play basketball. This is the highest honor that can ever be paid, and it's mind-blowing.
Dominique Wilkins
Talent wins games, but teamwork and intelligence wins championships.
Michael Jordan
I've never been afraid to fail
Dennis Rodman
I couldn't care less if the guy I'm guarding has HIV. I'm going to slam him anyway.
Kareem Abdul-Jabbar
I think someone should explain to the child that it's ok to make mistakes. That's how we learn. When we compete, we make mistakes.
Michael Jordan
To be successful you have to be selfish, or else you never achieve. And once you get to your highest level, then you have to be unselfish. Stay reachable. Stay in touch. Don't isolate.
Julius Erving
I think that my God-given physical attributes, big hands, and big feet, the way that I'm built, proportion-wise, just made basketball the most inviting sport for me to play.
James Naismith
The invention of basketball was not an accident. It was developed to meet a need. Those boys simply would not play "Drop the Handkerchief."
Jerry West
You can't get much done in life if you only work on the days when you feel good.
Shaquille O'Neal
If you look up the definition of greatness in the dictionary, it will say Michael Jordan.
Charles Barkley
If you are afraid of failure you don't deserve to be successful!"
Julius Erving
If you don't do what's best for your body, you're the one who comes up on the short end.
Isiah Thomas
If you want consistency, then you perform. This is a performance job. You get paid to perform. Your money is guaranteed, but your minutes are not.
Larry Bird
I've got a theory that if you give 100 percent all of the time, somehow things will work out in the end.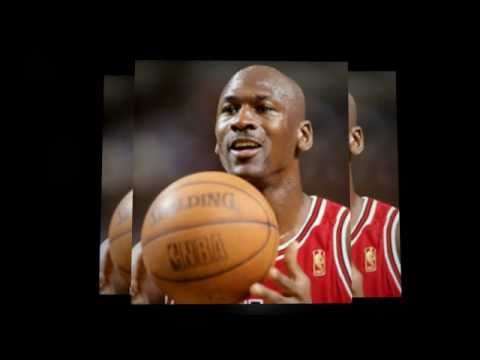 ---
Comments are closed.